Chevrons or computer embroidery with symbols of University
One of the additional services of our Akademservis is manufacturing of chevrons or embroidery with the symbols of your education institution.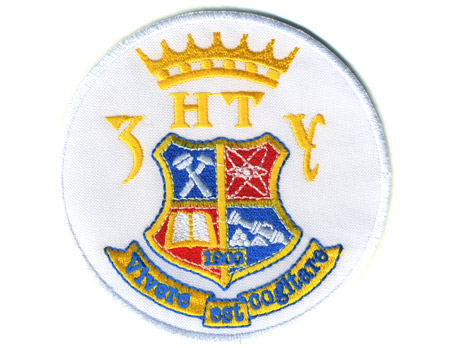 We can produce patches of any shape and of almost any size. To create chevrons or when embroidering a logo, you can use golden and silver threads combined with the other colours. It helps to obtain very interesting results.
You can get more information about this service from our managers by calling them by one of the telephone numbers on the contact page. We make chevrons both when tailoring individual gowns and when we sale or even rent our gowns. Call our managers and they will answer all your questions.